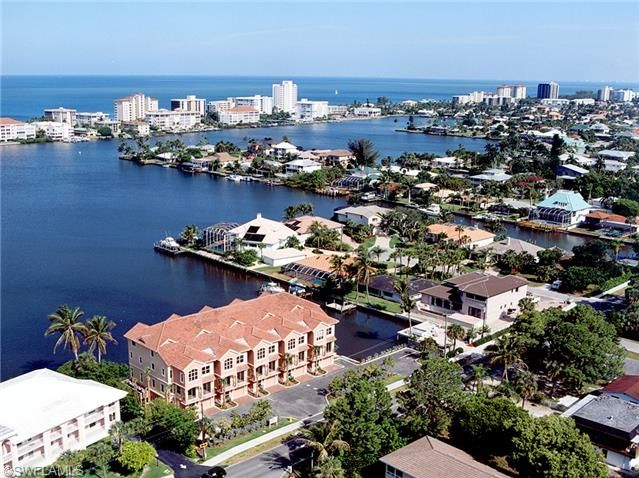 View All Vanderbilt Beach Listings
Amenities:

Gulf Views

Beach Access

Near Shops/Dining

Great Home Options
The Vanderbilt Beach Area of Naples
The Vanderbilt Beach neighborhoods of Naples are nestled along a scenic nine mile shoreline that arguably offers some of the greatest sunset views one will ever encounter.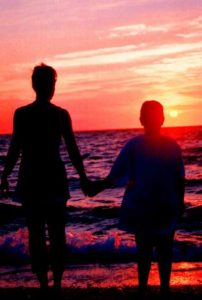 Vanderbilt Beach is among the more exceptional enclaves of Naples and to be sure, just as its name might suggest, Vanderbilt Beach possesses a certain prestige. Historically, this area of Naples was among the more than a million acres acquired by Barron G. Collier back in the 1920s. Originally from Tennessee, Barron had initially made a fortune through streetcar advertising in New York. After a visit to Fort Myers in 1911, he went on to create one of the region's first hunting & fishing clubs and following an amazing series of land acquisitions, Collier went on to emerge as one of the nation's most-intrepid and pioneering (not to mention largest) of real estate developers.
In 1923, the Florida Legislature established Collier County out of respect for Barron Collier's financing of the work to complete what is known as The Tamiami Trail (an expanse along Hwy 41) enabling Naples to now connect with the Cities of Tampa and Miami. The trail passes less than a mile from the Vanderbilt Beach area. Many accounts suggest that Barron Collier was either a friend or associate of American Business Magnate Cornelius Vanderbilt; that it was this connection which led to the naming of Vanderbilt Beach. Of course, given that Vanderbilt passed away in 1877 when Collier was only four years old, it is more likely he was only enamored as opposed to actually affiliated with Vanderbilt.
In any case, Collier couldn't have been more spot-on by bestowing this area with the name of Vanderbilt, indeed, in his day, no other name could have been more synonymous with ideals of success, prestige and wealth. To be sure, the Vanderbilt Beach area particularly caters to those who have achieved such affluence This isn't only reflected among the range of estates and luxury condominiums, but at institutions of hospitality such as the Naples Ritz Carlton Beach Resort. Located along Vanderbilt Beach Road, the Beach Resort is regally renowned as world-leading provider of hospitality services.
Yet, if one were to travel a little further east on Vanderbilt Beach Road, it would lead to a golfer's paradise known as Tiburon at the Ritz Carlton Golf Resort. There is no other city, nor roadway, in the world which can boast two distinct Ritz Carlton Resorts; another nuance which adds to the notability of life along Vanderbilt Beach.
You'll Love the Location
In addition to living only moments from the Gulf of Mexico, Residents of Vanderbilt Beach are close to some of Naples' best shopping and dining venues. From The Mercato of Naples and Waterside Shops to Venetian Village and, of course, world-famous Fifth Avenue South, there's an amazing array of boutiques, upscale retail finds and masterful menus that await mere minutes from Vanderbilt Beach.
In terms of entertainment, these same venues routinely feature live music and fun community events, so there's always something to-see-and-do. There are incredible art galleries which routinely host exhibits as well as receptions with some of the leading figures in modern art. More in the way of cultural enrichment can be accessed at Artis-Naples. This venue not only hosts lavish stage-productions from national theater companies, but also concerts featuring legendary recording artists.
Recreationally, the Vanderbilt Beach area offer convenient access to awesome parks, tennis, golf and, of course, all manner of boating, fishing and water-sports. In fact, Vanderbilt Beach is positioned near one of the greatest state parks in all of America –Delnor Wiggins. There's not only great walking and biking trails, but opportunity to observe all manner of avian species that flock to our area as well as dolphin at play. It's an amazing oasis of nature in the heart of metropolitan Naples. Families with growing children will also like the fact that Vanderbilt Beach is close to good schools, churches, healthcare services and kid-friendly fun at parks and museums.
Outstanding Home Options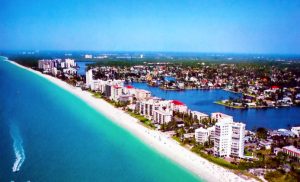 Vanderbilt Beach offers a great selection of home styles. There are single-family residences, estate homes and luxury condo high-rises which each respectively provide exclusive access to a range of amenities. See details at side to learn more about the various neighborhoods and sub-divisions, or see below for currently available properties among Vanderbilt Beach. As always, for more information or to arrange a tour of the neighborhood, connect with Vanderbilt Beach Realtor Rusty Van Buskirk.