Naples Family Friendly Halloween Event
Posted: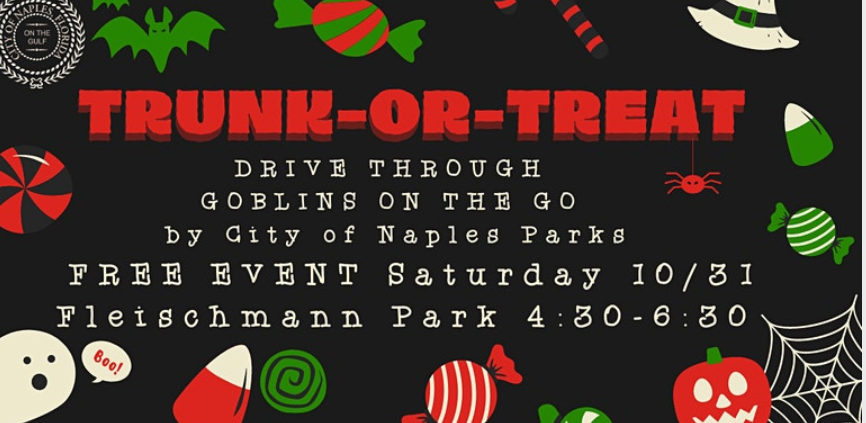 For all you Goblins on-the-go that may be searching for a fun Naples Family Friendly Halloween Event join with the other guys and ghouls at Fleischmann Park on October 31st for a Trunk-or-Treat and outdoor movie night from 4:30 to 6:30 p.m. Flee from the horrors of driving among the snowbirds on Highway 41 and pull into the haunted parking lot at Fleischmann Park where city staff and community participants will help direct your car among the various displays while also distributing candy to children. This is a Free Naples family friendly Halloween event which will be followed by an outdoor movie featuring the animated-hit "Hotel Transylvania". The movie will be presented via large screen and projector set up on the Fleischmann Park football field. Families will be seated among socialy-distanced circles outlined on the field. Although the drive through Trunk-or Treat portion is free. The movie will cost $5 per encircled group. Staff will be adhering to CDC-recommended safety guidelines throughout this Naples family friendly Halloween event, but families may want to bring some repellent to avoid mosquitoes (SWFL's version of miniature vampires).
Naples family friendly Halloween events like this help demonstrate that our community has evolved from being simply a retirement destination for former Fortune 500 executives, but rather thrives now as a home to a diverse range of young professionals and young families. With that in mind, be assured that looking for Naples real estate option and investments should always be more of a treat than a trick.
To steer clear from some of the more scary realtors connect with Naples' Best Bruce Van Buskirk by submitting form below: