Naples Private Schools
Posted: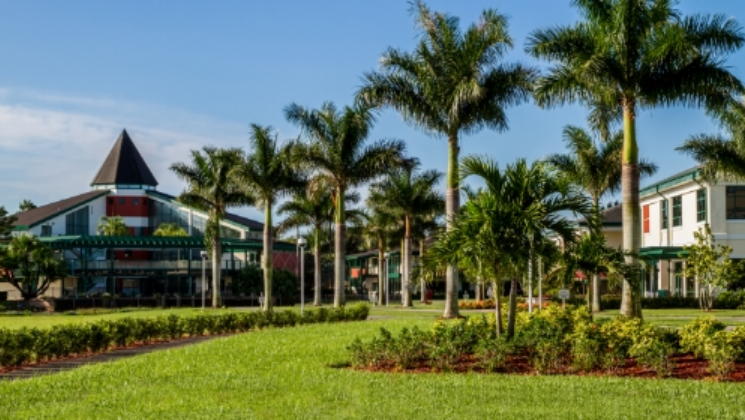 When it comes to Naples Private Schools, The Community School of Naples has achieved honors among the very best in our Nation. According to findings released by Niche.com and their 2018 Best Schools list, this leader among Naples private schools is not only distinguished among The Top Eight of Florida's Best High Schools for STEM (which is the teaching of Science, Technology and Math), but also ranks among The Top 13 of Private K through 12 Schools and Top Sixteen of Best Private High Schools in Florida.
The Community School of Naples is located on a more than 70-acre expanse off of Pine Ridge Road. The educational program here include a comprehensive curriculum focused on academic rigor; yet it also offers opportunities in athletics and the arts (fine and performing). Atypical of some Naples private schools, the curriculum also focuses on character development. The curriculum strives to ensure that every student experiences a challenging education which only an independent, college preparatory school can provide. The school is accredited by the Florida Council of Independent Schools and is a member of the National Association of Independent Schools.
It is another aspect essential to Naples' appeal that we benefit from having such fine institutions of learning. It also helps to drive home the point that while our community has historically been recognized as a haven for retirees, the Naples of today is also made home by a diverse range of young entrepreneurs and young families with growing children. As a Realtor, clients often ask me questions that involve so much more than the home they're considering purchasing. They want to know about the security of the community itself, things-to-do outside of their home, and in the case of families, the quality of local schools. It is always a pleasure to boast that we have both fine public schools as well as Naples Private Schools which are among America's best.
Congratulations to the teachers, staff and students at The Community School of Naples!
For more information on area schools, or for a tutorial on smart Naples' homes for sale, sign-up for my free curriculum by submitting the form below.
Current Naples Homes for Sale
Courtesy of Downing Frye Realty Inc.

Courtesy of Naples Flat Fee Realty LLC

Courtesy of Downing Frye Realty Inc.

Courtesy of William Raveis Real Estate

Courtesy of Real Estate of South Florida

Courtesy of Compass Florida LLC

Courtesy of William Raveis Real Estate

Courtesy of William Raveis Real Estate

Courtesy of Premiere Plus Realty Co.

Courtesy of Premiere Plus Realty Co.

Courtesy of Compass Florida LLC

Courtesy of Waterfront Realty Group Inc