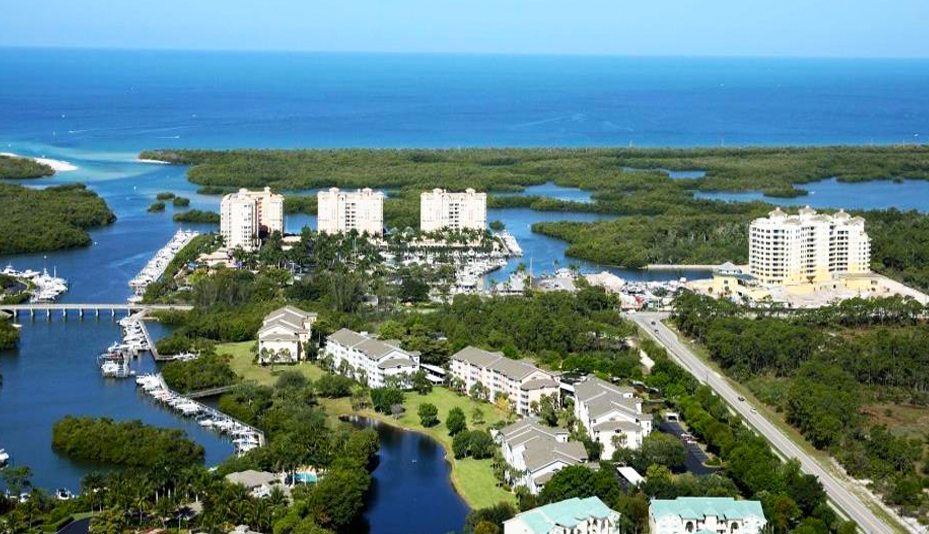 View All Wiggins Bay Listings
Amenities:

Clubhouse

Boat Dock

Fitness Center

Pool/Tennis
Wiggins Bay
Gorgeous Gulf Views and Gulf Access
Wiggins Bay is among the most exceptional of enclaves in Naples and has long catered to those looking to indulge in exclusive amenities as well as that quality of being succinctly identified as "The Florida Lifestyle." Wiggins Bay is primarily comprised of high rise condominiums and cozy villas. Each of the condominium towers are nuanced with their own respective range of floor plans, amenities and community aesthetic. Yet, regardless of where one prefers to buy (whether that is in Cove Towers, Bermuda Cove, Harbourside, Princeton Place, or another of the developments, the homes at Wiggins Bay impart glorious views of The Gulf and convenient access to the beaches, golf courses and other great attractions that await in the greater community of Naples.
The Wiggins Bay area has long been recognized among the most popular of neighborhoods, yet in terms of history, it is proper to note the area is actually named after one of the earliestfull-time residents of Naples. In the mid 19th century, that era just after the end of the Civil War, Joe Wiggins and Roger Gordon are credited as being the very first homesteaders in this region which was more widely known as Calusa Indian country. Joe Wiggins is said to have actually sailed-in through the inlets that now bear his name. Wiggins and Gordon established the first trading post in Naples. As the story goes, they promoted the beauty of the bay as rivaling that affiliated with the Bay of Naples, ultimately leading to the later adoption of "Naples" as a city namesake. While the Bay was later named in honor of Joe Wiggins, the pass that runs among Port Royal in Old Naples is named in honor of Roger Gordon.
While much has changed around Wiggins Bay, the beauty of the area has remained the same. Modern trading posts, however, have become much more sophisticated. Wiggins Bay is located mere minutes from some of the best shopping and dining venues in Southwest Florida. From Waterside Shops and The Mercato to Venetian Village and world-famous Fifth Avenue South, residents of Wiggins Bay can conveniently access numerous options in upscale boutiques, fine restaurants and cultural entertainment.
Of course, in terms of entertainment, there's no wonder as to why Naples is distinguished among America's best places to live, nor why it is nationally ranked as one of the happiest cities in America. It uniquely caters to the wide variety of recreational interests. For those who enjoy golfing, Wiggins Bay is positioned at the epicenter of a paradise recognized as "The Golf Capital of the World." A number of outstanding golf courses await minutes from Wiggins Bay, including Tiburon at the Ritz Carlton Golf Resort. Then again, the Ritz Carlton Beach Resort is also appreciably close. Here's a fun fact, Naples is the only city in the world with two separate Ritz Carlton resorts located along the same street.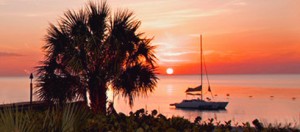 For those who enjoy fishing, boating or simply strolling along the shore, homes at Wiggins Bay are positioned moments from the Gulf of Mexico as well as some of the most scenic spaces in Southwest Florida. From prestigious Vanderbilt Beach to Delnor-Wiggins State Park, residents have unceasing opportunity to collect shells, spot dolphin at play or indulge in the beauty of our sunsets which remain the greatest show in town.
As for other shows, Naples is home to numerous art galleries as well as performing arts venues. From the art enclave of Gallery Row in Old Naples and the Sugden Theater on Fifth Avenue South to Artis-Naples which hosts lavish stage productions and concerts by legendary recording artists, Wiggins Bay residents are conveniently close to these attractions.
And for a town nationally recognized among the best places to retire, the Naples of today is also home to many young professionals and young families. For those with growing children, or grandchildren, Wiggins Bay is conveniently close to attractions like the Golisano Children's Museum and the Collier County water park known as Sun-n-Fun Lagoon. There's also Caribbean Gardens: The Zoo in Naples, the Naples Botanical Gardens, community parks with playgrounds, and more, all appreciably close. What's more, schools, churches and healthcare services await only minutes from Wiggins Bay.
Wiggins Bay Amenities
For all that awaits in Naples, Wiggins Bay residents never need venture too far from home when it comes to recreational options. Wiggins Bay is enriched with amenities. Residents share membership in Tarpon Cove Yacht and Racquet Club where activities include golf, tennis and bocce ball. There's community swimming pool, fitness center and fun excursions among theB ay courtesy of the Endless Summer boat shuttle. For that matter, each condo high rise is complemented with its own amenities.
Contact Rusty Van Buskirk for More Information
For the array of living options, for the range of amenities and for its great location in Naples, Wiggins Bay remains an excellent choice for a full time or seasonal home. Please see all available properties for sale in information at bottom of page, or to learn more about specific high rises, see subdivision information in the sidebar of this page. Should you have any questions, or desire to take a tour of Wiggins Bay, connect with the community specialist Rusty Van Buskirk by submitting contact form at the top of this page.